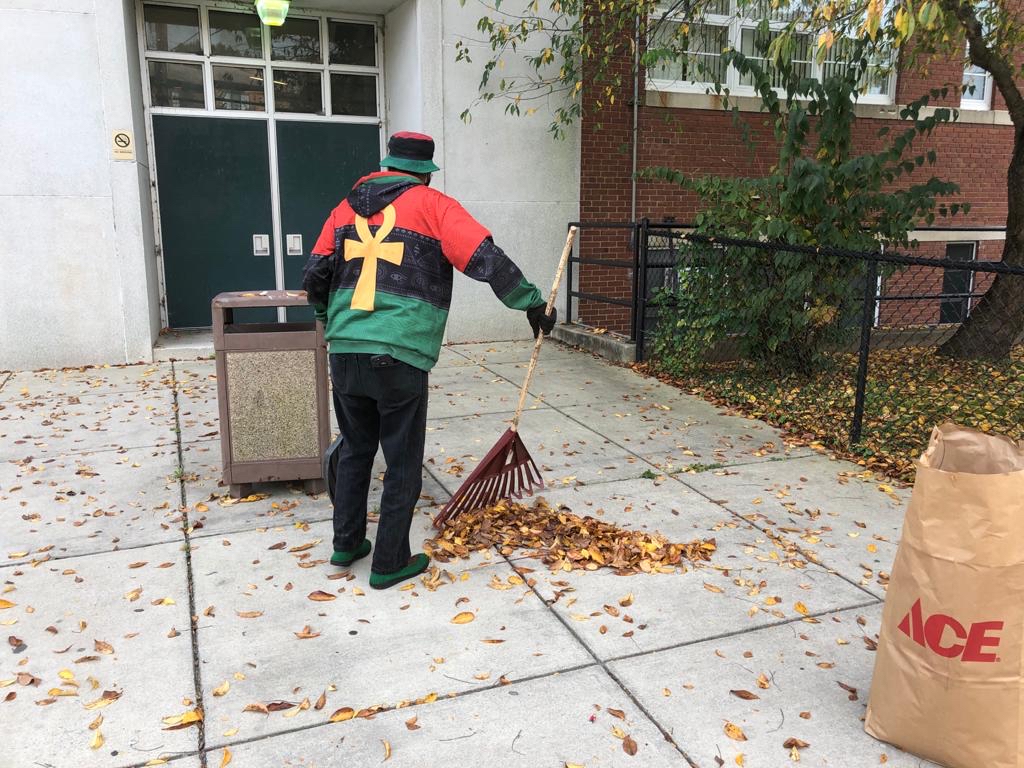 The Black Star Action Network International (BSANI) in partnership with the UNIA-ACL Rehabilitating Committee 2020, Gullah Nation Of North America, Gullah Redemption Mission Sierra Leone, Pan African Library of the Gambia, Liberated Farms, Pan African Federalist Movement, and Akebu-Lan Revivalist Movement have united to engage in this years annual "Be Clean Campaign International Mobilization" consisting of local clean sweeps, aimed at uplifting and beautifying the most impoverished and grossly neglected areas in Black communities spanning 3 continents and 12 cities simultaneously.
BSANI officially launched the Be Clean Campaign launched in November 2017, as a means to sensitize and mobilize the Calabatown community of Freetown, Sierra Leone (West Africa) in the awake of the tragic Mount Sugar Loaf Mudslide on August 14, 2017 that claimed over 1,000 lives, millions of dollars in property damage, and caused a cholera scare throughout the capital city. Since then Be Clean Campaign, has organized and mobilized local residents through our community cleaning advocacy, promoting good hygiene and sanitation practices in the most vulnerable at-risk urban communities throughout the capital city of Sierra Leone, including school workshops.
On October 24, 2020, we conducted the first international mobilization of the campaign through a collaboration with BSANI members and local partners in the cities of York-Pennsylvania, Bronx-New York, Shreveport-Louisiana, Washington-DC, and Freetown-Sierra Leone. Hence, the collaboration between this coalition of organizations successfully engaged in various grassroots outreach activities to raise awareness in the areas of both environmental hygiene and sanitation, by removing tons of trash from "danger zones" areas in neighborhoods, both at home on the African continent and throughout the African Diaspora communities.
BSANI and our partners will be conducting the LARGEST Be Clean Campaign international mobilization to date on November 12, 2022 in collaboration with local grassroots community groups in Gunjur-Gambia, Washington-DC, New York City-New York, Lagos-Nigeria, Freetown-Sierra Leone, Detroit-Michigan, Jacksonville-Florida, London-United Kingdom, San Diego-California, Oakland-California, San Francisco-California, and Monrovia-Liberia.
We seek to work progressively with other local activists groups and unite to engage in community-based clean up initiatives as often as possible. Interested communities organization can join these programs and should contact the below address.
BeClean@bsani.org
BSANI Admin
FUNDRAISER
The funds raised will help towards the supplies for our locations in Africa (Gambia, Liberia, Nigeria, and Sierra Leone). Total we have over 14 locations on 3 continents that will be more mobilizing members, and partners for community cleanups in neglected locations throughout their various cities.
All donations are tax deductible all amounts accepted 
Tenki for those who have contributed and please be sure to share!
DONATE
FULL INFO & INTERNATIONAL LOCATIONS
Full Info Soon Come
Instagram did not return a 200.