Nehanda Sankofa is a mother/community activist/community organizer/workshop facilitator/youth worker and mentor.
She has been engaged in community work for the last 15yrs, 10yrs of which was spent working in a Afrikan centered supplementary  school. Nehanda has also worked with a number of grassroots organizations delivering a variety of programs for young people with the main focus being teenage girls.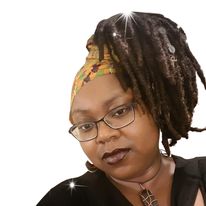 Founder
Sankofa Rising
This led to Nehanda creating "Sankofa Rising"; a platform for women 18+ to explore Afrikan Womanhood, Sistarhood, and Afrikan culture and it's application in today's society. She also mentors LAC teenage girls through personal & educational challenges. 
Nehanda is passionate about Afrikan centered parenting and believes that is the way forward for Afrikan families and the Afrikan Community worldwide.
"As women, we are the bedrock of society, and if our relationship with one another is not built on a foundation of love, respect and unity, the community as a whole suffers. The advancement of our nation is only measured by the progress of its women. We are sister's first and foremost, and do not view one another as competition. As sister's we are on the same team, working on the same mission to achieve common goals. If "I WIN, YOU WIN"!
  – Kenya Malinke Mansaray – AWEN's Founder